Medical aesthetic devices and equipment
Aesthetic Bureau offers a range of quality medical aesthetic solutions to address the most in-demand aesthetic concerns. Our emphasis is on building the best quality products delivered to you at the most cost-effective price.
Browse our full range of medical aesthetic devices
We offer a range of non-invasive aesthetic systems that deliver a variety of aesthetic treatments and services. Click on a product below to learn more.
The Total Xen is the optimal whole body photobiomodulation experience, leaving clients feeling soothed and restored as the regeneration and repair process takes root across their entire body. Clients will experience faster recovery after exercise, less soreness, and skin that has a fresher and more youthful appearance.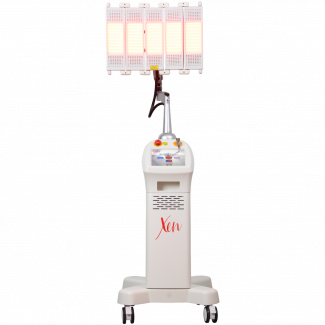 The release of the Aesthetic Bureau's Chip-On-Board Xen LED delivers an innovation in LED design, allowing a much higher packing density than earlier technologies, using 38 times more LEDs than T-Pack technologies. The higher efficiency results in optimised performance by increasing light intensity and reducing array heat, allowing for faster treatments.
The DPL Protégé delivers exceptional patient results for the most requested procedures and treatments whilst offering clinic owners maximum flexibility and portability. Its dual mode technology allows treatment on a broad range of clients with diverse treatment needs. 
The MoreMe is a diagnostic imaging device that allows visual inspection of the underlying layers, structures, and patterns of the skin for a superior consultation. Its patented technology has the same intensity of ultraviolet light as trace natural sunlight, and less than one third of the intensity of traditional photographic light, which is completely harmless to the skin.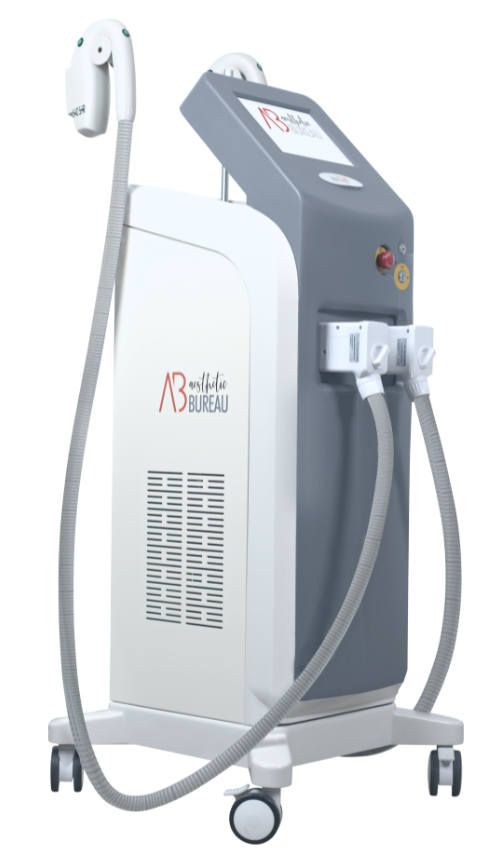 The Dual Pulsed Light (DPL) System incorporates dual filters to ensure you have more of the appropriate wavelengths (colours) to optimise
treatment results with increased safety for skin rejuvenation treatments.
The Pearl Xen LED mask is great as both a standalone treatment and adjunct to other therapies. It is ideal for reducing the appearance of fine lines and wrinkles, enhancing skin tone, and improving skin luminosity. It uses clinically proven wavelengths of light delivered at safe and therapeutic doses to treat a wide range of conditions.
The MoreMe Gen 2 has all of the features of the original MoreMe AI+ Gen 1 plus upgraded features and a 4K HD CMOS camera for higher quality facial imaging and diagnostics.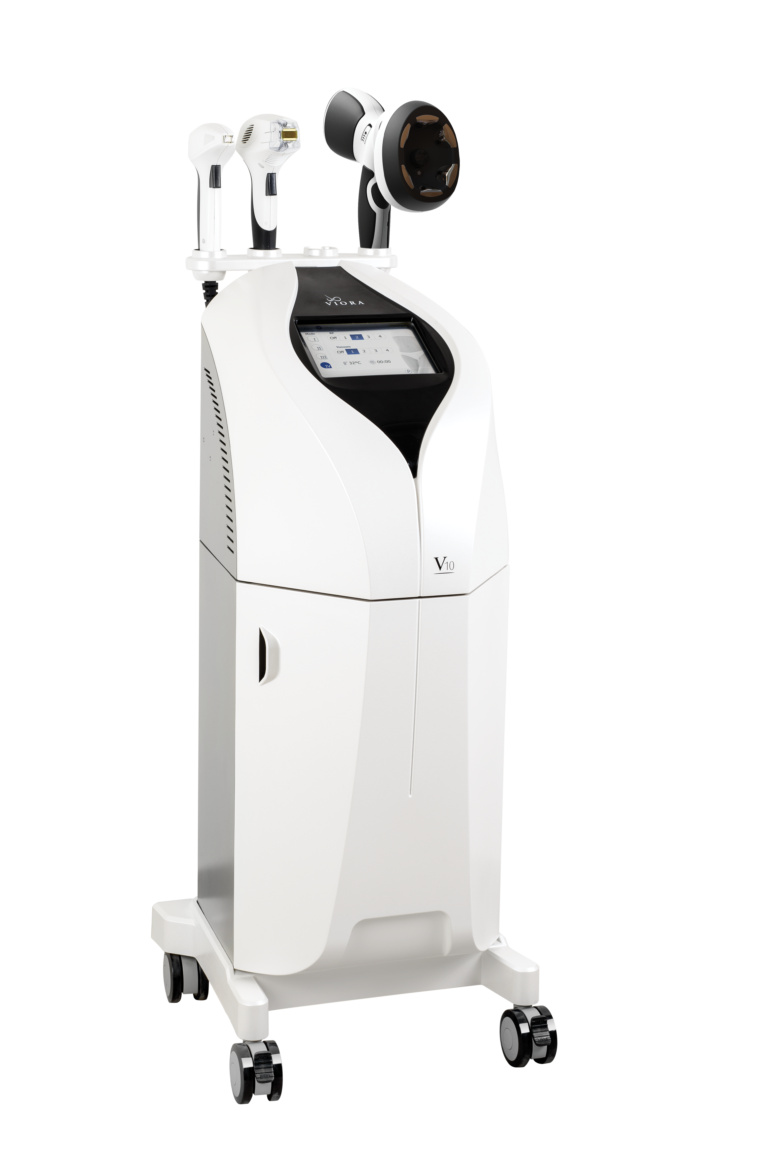 The V10 system offers versatile radiofrequency handpieces that address a variety of aesthetic concerns including skin tightening, lifting, body and facial contouring, skin resurfacing, and more.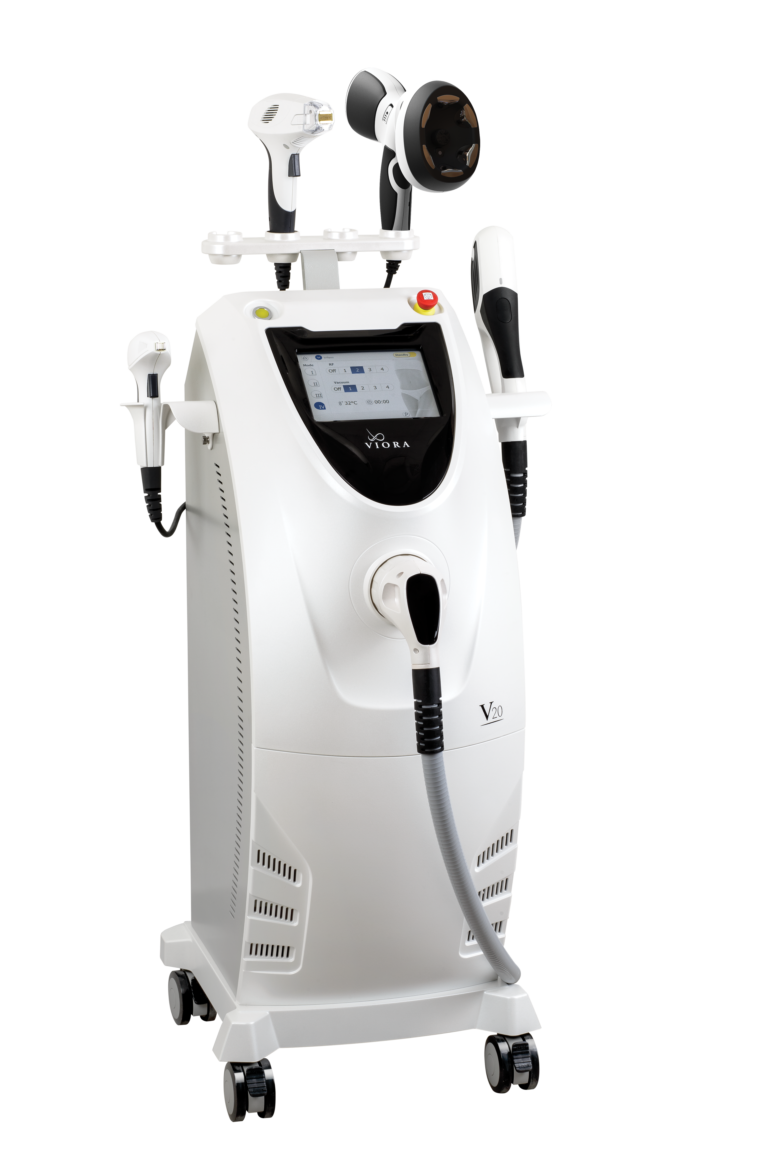 The V20 capitalises on the advanced and proprietary V-Series technologies that include RF technologies for skin tightening, resurfacing, lifting, stretch marks and scars, and IPL for vascular and pigmented lesions.
The V30 enables you to combine multiple technologies to offer a wide variety of clinically proven treatments to your patients accessible via different handpieces: RF, IPL and Nd:YAG. 
To book a consultation or a demo, please contact us by clicking the button below and a representative will reach out to you directly.