Purchase comes with comprehensive advanced skin consultation training with Gay Wardle (delivered via Zoom).
With new inbuilt medical grade 4K HD camera and CMOS detector for high impact visuals.
Our full face diagnostic imaging system just received an upgrade –
The new MoreMe Gen 2 skin imaging system has upgraded features to enhance your patient consultations and deliver more meaningful skin evaluations.
Transform your practice with powerful visual communication tools and maximise these benefits:
Increase treatment bookings and product sales
Maximise client retention with visual displays of treatment progress
Stand out from competitors with superior follow-ups and evaluations
Support your treatment advice with credible product recommendations
Improve client communication and conversion
Greater clinical accuracy and results you can show your client
Easily track results
Early detection of skin damage and conditions
Address and prevent skin problems
Identify risk factors for skin issues
Reveal your true skin age
Easy-to-use and accurate diagnostic imaging technology
Cloud-enabled database of skin images with unlimited storage
Keeping all the features of the original, such as:
5 light spectrum imaging modes and 11 different skin analysis modes
Unlimited cloud storage
3 comparison modes assisting with before and after
AI diagnosis of multiple skin health concerns
Database accessible by multiple iPads/tablets at any one time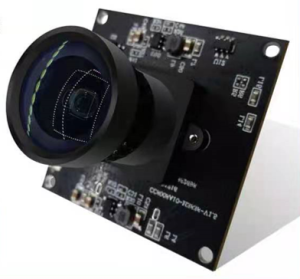 What's new?
Inbuilt medical grade 4K high definition camera with CMOS detector produces larger images with enhanced 3840 X 2169 resolution
Extended compatibility: Use with ANY iOS or Android devices
WiFi connectivity enables consultations from anywhere in the clinic
Integrated high performance image processor
Smaller footprint for easier placement and storage