What are the benefits of incorporating a skin analysis machine in your practice?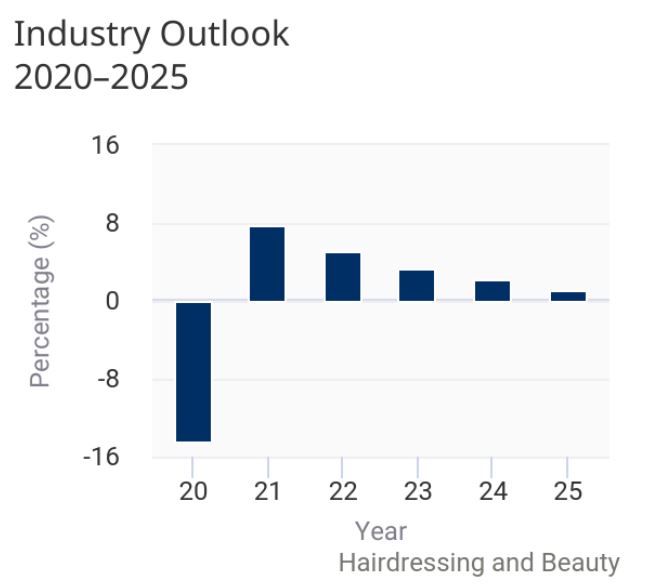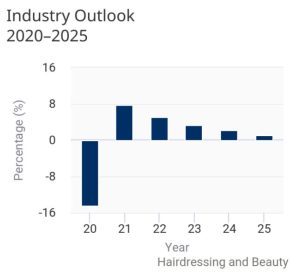 In recent years, there has been a huge influx of aesthetic practitioners starting new businesses and delivering cosmetic services, intensifying industry competition and placing pressure on growth. Despite the impact of the COVID-19 crisis, consumer confidence is forecast to become positive over the next five years, boosting demand for beauty services. According to industry reports, revenue in the beauty industry is projected to grow to $8.0 billion over the next five years (through to 2025) at an annualised rate of 3.9%. (Source) However the industry is highly fragmented with considerable operator turnover each year. This figure is high because the industry is mostly made up of small businesses with low barriers to entry and exit.
The latest IBISWorld industry report has identified a few of the most important key success factors for the beauty industry.
Among them, having a satisfied and loyal customer base is noted as one of the most important key success factors. Successful aesthetic businesses rely on a satisfied customer base to see repeat visits while attracting new customers from word-of-mouth referrals.
According to the same report, another key success factor is the ability to offer high quality, value-added, and premium priced services. Being able to offer differentiated services allows salons to move away from price-focused competition.
So what are the ways that businesses can build value, quality and loyalty to ensure patient retention and referral?
Value in marketing directly correlates the cost of a product or service and how it meets customer expectations. Therefore, if you surpass a client's expectations at market price, your client will perceive your product or service as good value. In order to create high value and surpass your customers' expectations, you need to have a deep understanding of your clients' needs and desires at an emotional level, and develop a system of customer relationship management that will pinpoint their needs.
The customers that have been loyal longest are more likely to refer new clients and deliver more profit. Customers are not necessarily price-driven – but what they're looking for is good value from someone that understands and cares for their needs.
One of the ways you can instantly boost the perceived value of your services and treatments is by incorporating a skin analysis device into your practice. A comprehensive skin analysis system will enable you to capture high quality and consistent facial images that provide vital insight into your client's skin – something that routine examination alone would not be able to accomplish. The ability to accurately diagnose, monitor skin conditions and track progress throughout your client's treatment journey is a huge factor in patient retention.
The process of an initial skin consultation involves taking a full patient history and assessment of diet and lifestyle factors, followed by a skin scan. The skin scan takes only a matter of minutes to complete. With the results it generates, practitioners can formulate a bespoke skincare regime and treatment program to target their patient's specific skin concerns. A quantitative skin analyser like the MoreMe uses algorithms to compare your patient's results with a large skin database. This allows you to grade your patient's skin relative to others of similar age and skin type, thereby establishing strengths and weaknesses in their skin health. The process gives your clients an in-depth understanding of their skin.
It also facilitates customer engagement and patient education. Following your diagnosis and advice, your patients will be empowered with the information they need to look after their skin appropriately moving forwards. An advanced skin scanner like the MoreMe AI allows you to program your own skincare products into the built-in catalogue. At the end of each consultation, it generates a personalised and informative printout of the patient's scan results with recommendations at the end. This is a fantastic upselling tool as it provides your patients with logical and concrete solutions on how to improve their specific skin concerns.
Another benefit is that the skin scan functions as a motivational tool to support your treatment advice and recommendations. It provides visualisation and documentation of your patient's skin health journey and encourages them to stay on track. It also allows your patients to clearly express their cosmetic desires through imaging.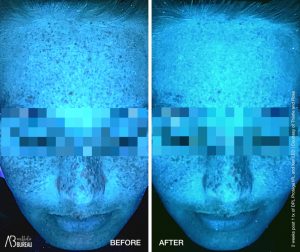 If you are considering adding a skin analysis machine to your practice, do your research to determine which system is best for you. What parameters do you wish to assess? For example, if you are looking to assess epidermal and sub-epidermal skin health factors, you will need an advanced imaging system that offers both polarised and UV photography. The MoreMe AI system combines both polarised light and UV imaging to analyse and document multiple skin health parameters. In addition, it comes with a suite of visual tools: side-by-side comparisons, grid layout, and age simulation modules. These modules provide additional metrics to help guide operators in the selection of treatment options and skincare products. The MoreMe AI is also equipped with positioning tools and software that help practitioners take identical images at return visits. This enables practitioners to provide reliable side-by-side comparisons and assessments for their clients comparing the past and present.
In summary, the competitive landscape of the beauty industry is high and increasing. Operators are progressively pressured to find ways to increase the perceived value of their services and enhance the customer experience. One easy way to do that is by incorporating an advanced skin analysis machine in the practice. Skin analysers are a useful adjunct to any aesthetic practice. They allow practitioners to design customised treatment programs that target their clients' major skin concerns. They also enable practitioners to monitor and track treatment progress throughout their patient's skincare journey. Furthermore, the visual component of the scan results is a great motivational tool for clients. If you are considering adoption of skin imaging technology in your practice, make sure you do your research to identify the right device for your business.