MULTI-TECHNOLOGY PLATFORM LINE TO MAXIMISE YOUR ROI
Viora V-Series by Sinclair
ONE DEVICE, MULTIPLE TREATMENTS, ALL YEAR ROUND
The most advanced technologies on a single, flexible platform
Wide variety of treatments
Allows you to expand your practice as and when you need
Future technologies will fit the platform
Superior results achievable for practitioners and patients
Flexible solutions that are easily upgradeable for excellent ROI
Unique combination treatment protocols for highest clinical efficacy
Backed by excellent marketing, clinical, service and business support
ADVANCED AND INNOVATIVE SOLUTIONS
INCORPORATING LASER, IPL AND PROPRIETARY RF FACIAL TECHNOLOGIES
The Viora V-Series offers a line of multi-modality platforms to address a versatile range of cosmetic face and body solutions. The V10, V20 and V30 platforms are all fully customisable, enabling clinicians and aesthetic medical physicians to offer any combination of non-invasive and minimally invasive treatments to suit their unique practice and clientele. Treatment solutions include RF skin tightening for the face and body, cellulite reduction, RF skin resurfacing, scar treatment and female rejuvenation, as well as IPL and laser for skin rejuvenation, pigmentation and vascular lesions, and hair removal.
Not only are V-Series platforms customisable, but so too are the treatments. Viora's unique technologies allow for unrivalled tailoring of treatment parameters to maximise outcomes. Practitioners have the opportunity to tailor their treatments to perfection, targeting indications more precisely and in the process, achieving better results in reduced timeframes. This high degree of customisation can also allow for the safe application of darker skin types, and reduce the risk of discomfort during treatments.
Practitioner Comfort
The Viora V-Series modalities have been diligently designed with cosmetic professionals in mind. Handpieces have been manufactured to be as light and comfortable as possible, maximising ease of use and reducing lethargy. A range of spot sizes is also available to suit all treatment zones, shapes, and contours.
Proprietary Technology
Sinclair Viora prides itself on evidence-based practice, research, and development, and is passionate about the development of innovative new solutions to better patient outcomes. Technologies have been stringently researched by the Viora clinical team, in collaboration with industry key opinion leaders. Each new technology is clinically trialled continuously, with the results published frequently and transparently across peer-review articles and White Papers.
Patient Safety
Each technology has been developed with patient safety at its core. Many of Sinclair Viora's proprietary technologies have been conceptualised purely to increase the standards of patient safety and comfort, and to reduce the risk of adverse outcomes that are commonly seen across other comparable device technologies. Contact cooling, vacuum assist, and IR temperature sensors and just some of the many examples of this.
Global Recognition
Sinclair Viora is a recognised global leader in aesthetic device solutions. Its innovative technologies are known, used, and trusted by many beauty and medical professionals around the globe, and can be found in 65 countries. Sinclair Viora's proprietary technologies have received several global awards and accolades, and are thoroughly tested against global benchmarks and certifications to ensure the highest safety and quality.
Real Patients, Real Results
1x V-FR treatment
Courtesy of Dr Roman Besonov
2x V-FR treatments
Courtesy of Dr Nelly Gauthier
6x V-ST and V-FORM treatments
Courtesy of Dr Rohita Batra
1x V-FR treatment
Courtesy of Dr Nelly Gauthier

1x V-ST treatment
Courtesy of Dr Kate Shattenkirk
Kate Shattenkirk
8x V-CORE treatments
Courtesy of Viora Ltd
5x V-IPL and V-Nd:YAG 
Courtesy of Dr Anna Kudrina
8x V-CORE treatment and fillers after
Courtesy of Dr Daniel Man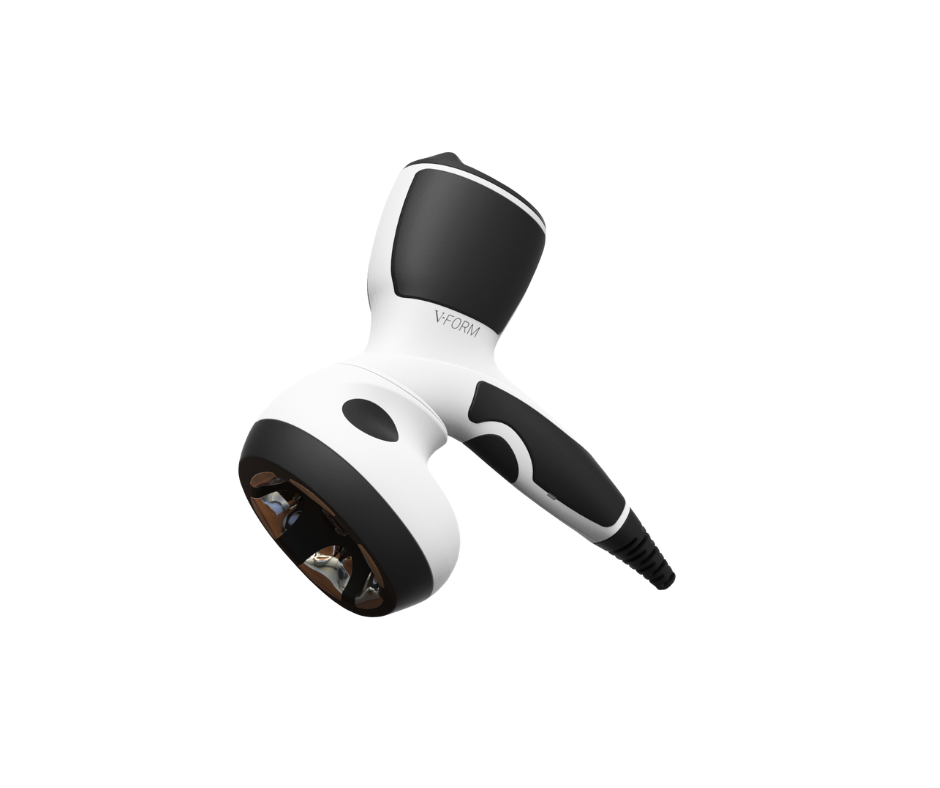 V-FORM - RF Body Contouring
The V-FORM handpiece makes all-over body contouring simple, with three applicator sizes that can address both large and delicate areas. It utilises vacuum in combination with Multi-CORE™ technology, encompassing three distinct RF frequency channels (0.8MHz, 1.7MHz and 2.45MHz) and a fourth mode combining all three. This allows for unprecedented control and customisation, treatment zone targeting, and most importantly; patient outcomes. Vacuum assist also facilitates greater contact and energy absorption. The result: superior RF skin tightening, collagen remodelling, and cellulite reduction as well as a more comfortable treatment. Read Viora's Multi-CORE™ and V-FORM handpiece-related peer review. 
V-ST - No-Downtime Facial Tightening
Viora's V-ST handpiece brings their unique Multi-CORE™ technology to the face, for supremely comfortable firming and RF skin tightening with no downtime. Utilising Bi-polar RF with contact cooling, V-ST is non-invasive, pain-free, and safe to use on darker skin types. The handpiece is a breeze to use, with an overlapping stamping method. Each single-use tip can treat the full face, neck, and delicate periorbital region. Multi-CORE's ability to reach three different depths means unparalleled neocollagenesis for the treatment of laxity, sagging, and mild to moderate linked wrinkles. Read CORE™ technology and V-ST handpiece-related white papers and peer reviews.
Minimally invasive, maximal patient outcomes. The V-FR handpiece is one of the most versatile fractional RF skin resurfacing solutions on the market, incorporating three technologies in one. Ablative, non-ablative, or combined energies can be used to address laxity, wrinkles, scarring, textural concerns, pigmentation, enlarged pores, and acne scars on the face, neck, decolletage, backs of hands, and the body.  SVC™ (Switching, Vacuum and Cooling) Technology offers three advanced benefits for both patient and practitioner. The electrode's thermoelectrically-cooled bracket prevents superficial burns and reduces discomfort. The vacuum function allows for better dermal contact for even energy distribution and reduced risk of burns but it also reduces pressure on the sensory nerves. And lastly, the switching function allows further treatment customisation and comfort through pairing specific fractional RF pins at various distances, influencing the penetration depth and therefore allowing precise dermal layer targeting. Read SVC™ technology and V-FR handpiece-related white papers.
V-VR - Female Rejuvenation
Urinary incontinence, dryness, and laxity can significantly impact a woman's quality of life. V-VR offers quick, safe, and pain-free vaginal rejuvenation to address multiple concerns at any age. Co-Polar RF™ delivers bi-polar energy with the same control of monopolar, preventing energy spread or hot spots. Simultaneously, CORE™ Technology delivers radio frequency energy across three frequencies (therefore, three controlled depths) from the superficial mucosa to the vaginal muscular layer. An IR sensor also monitors and maintains a comfortable temperature throughout. This combination is designed to deliver faster, more effective results in less time and with fewer treatments.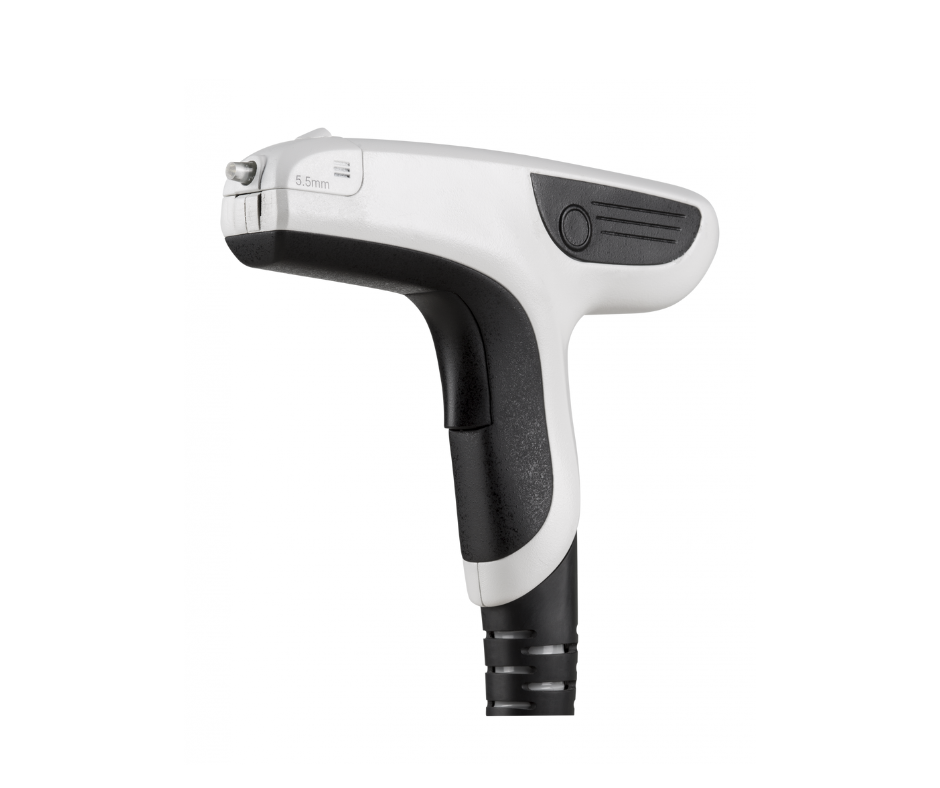 V-Nd:YAG - From Laser Hair Removal to Skin Rejuvenation
Nd: YAG lasers are an incredibly popular choice for cosmetic professionals, for their ability to address a vast number of indications. V-Nd: YAG delivers on this and more, demonstrating significant and long-lasting results on vascular lesions, hair removal (including dark skin types) and overall skin rejuvenation. One handpiece with interchangeable spot sizes means faster, more convenient treatment delivery for the operator, and integrated cooling means greater comfort for clients. Once again, Viora's PCR™ technology allows for greater customisation and safer treatments through thermokinetic selectivity. The V-Nd: YAG is available on Viora's V30 device. Read Viora's V-Nd: YAG handpiece-related white paper.
V-IPL - IPL For All Skin Types
The V-IPL can address multiple indications safely and comfortably, including darker Fitzpatrick skin types. Operators can address overall skin rejuvenation, active acne, vascular and pigmented lesions, and hair removal on one simple device thanks to Viora's PCR™ (PulseConfiguRythm) Technology. This technology allows users to select from three different pulse configurations: Single, Multiple and Rapid. This means practitioners can more precisely customise the fluence delivered, the depth of delivery, and the thermal relaxation time within the target and non-target tissue. Consequently, darker skin types can be treated more safely than ever. The V-IPL is available on Viora's V20 and V30 devices. Read Viora's PCR™ Technology and V-IPL handpiece-related peer review. 
Viora v-series for darker skin
Dr Angelo Thrower testimonial
"Our practice specialises in ethnic dermatology, and one of the difficult things that I found in our practice is as technology and treatments and procedures evolved a lot of them did not provide clinical studies or information regarding the effect of these new technologies on ethnic skin.
After several meetings with several laser representatives, we decided that Viora would be a perfect match for our patient population. A lot of our patients have for years asked us about laser services, skin rejuvenation, circumferential fat reduction, skin tightening, and acne treatments, but I never felt comfortable providing those services because I wasn't comfortable with the type of devices that were available.
Once we purchased the Viora machine and went through the training session… the next day we started providing services. And when I saw the results, I couldn't believe it. We started to do patients and the before and after consistently with our patients from the rejuvenation, skin tightening, circumferential fat reduction… I really felt that we made the right decision in selecting this laser for our patient population."
Viora's list of scientific papers, peer-review articles and white papers
Belenky, I. (2019). Clinical outcomes using Viora's SVC™ Technology: Patients' Satisfaction, Safety and Comfort. Vioramed. Retrieved March 31, 2023, from https://www.vioralife.com/wp-content/uploads/2019/03/CL-078-B-V-FR-Clinical-WP.pdf
Belenky, I. (2021, November 11). The Elegant Resolution for Fat Accumulation and Cellulite Reduction by Viora LipoElim™ Treatment. Vioramed. Retrieved March 31, 2023, from https://vsp.vioramed.com/index.php/s/GXEme6ilap84Y4Y
Belenky, I., Margulis, A., Elman, M., Bar-Yosef, U., & Paun, S. D. (2012). Exploring channeling optimized radiofrequency energy: A review of radiofrequency history and applications in esthetic fields. Advances in Therapy, 29(3), 249–266. https://doi.org/10.1007/s12325-012-0004-1
Chan, J. K., Belenky, I., & Elman, M. (2015). Bi-polar RF, still the gold standard for non-invasive fat volume reduction. Journal of Cosmetics, Dermatological Sciences and Applications, 05(04), 247–253. https://doi.org/10.4236/jcdsa.2015.54030
Cohen, M., & Bar-Yosef, U. (2019). CORE™ Technology: Understanding Penetration Depths of Different RF Modes. Exon Medical. Retrieved March 31, 2023, from https://exonmedical.com/images/articles/4.pdf
Elman, M. (2019). CORE™ Technology for Cellulite and Body Shaping Treatments. A six-month clinical study and evaluation. Vioramed.
Foley, S. A., Maimon, M. M., Fuxa, R., & Evans, D. (2019). Non-Invasive Labial Correction: Improvement of Labial Skin Laxity and Texture Using Viora's V-ST Handpiece Utilizing CORE™ Technology. Vioramed.
Hill, J., Glaubach, A., & Levy, F. B. (2022). Multi-Central Retrospective Clinical Analysis with V-VR – Sinclair's Ultimate Vaginal Health Solution with Co-Polar RF ™ and CORE ™ Technologies. Viora. Retrieved November 23, 2022, from https://vsp.vioramed.com/index.php/s/zPjyBB7FrCYfjMB
Kassim, A. T., & Goldberg, D. J. (2013). Assessment of the safety and efficacy of a bipolar multi-frequency radiofrequency device in the treatment of skin laxity. Journal of Cosmetic and Laser Therapy, 15(2), 114–117. https://doi.org/10.3109/14764172.2013.764438
Kent, D. E., & Belenky, I. (2019). Viora's ReLift Solution. Non-invasive Facial Skin Tightening and Contouring Treatment as a Novel Approach for Anti-Gravity & Anti-Aging Solution. Vioramed. Retrieved November 23, 2022, from https://www.vioramed.com/knowledge_center/vioras-relift-solution/
Leal, H. (2019). Combined Modality of Focused Ultrasound and Radio-Frequency for Non-Invasive Fat Disruption and Body Contouring – Results of a Single Treatment Session. Vioramed. Retrieved March 31, 2023, from https://vsp.vioramed.com/index.php/s/3osoyVdR4S46nhV
Ramot, Y., Klaiman, G., Steiner, M., Lavie, Y., Belenky, I., & Nyska, A. (2020). Local tolerability and performance evaluation in domestic pigs of a fractional radiofrequency device for dermatologic treatment. Toxicologic Pathology, 48(5), 686–693. https://doi.org/10.1177/0192623320922958
Tagger, C., & Belenky, I. (2016). Multi-channeling optimized radiofrequency energy: A new age in well-established radiofrequency technology. World Journal of Dermatology, 5(4), 129. https://doi.org/10.5314/wjd.v5.i4.129
Tagger, C., & Belenky, I. (2019). In-vitro and In-Vivo Clinical Outcomes Using Viora's New Multi-CORE Technology with V-FORM Handpiece. Vioramed.
Tagger, C., & Belenky, I. (2019). Viora's PCR™ Technology Further Enhances the Efficacy of Long Pulse Nd:YAG Laser. Vioramed. Retrieved March 31, 2023, from https://vsp.vioramed.com/index.php/s/HDdNR1TQ16MeD3K